Cultures Working Together
WYNDCORP is a Supply Nation Certified, majority Indigenously owned hire provider. It operates throughout WA, and has a fleet of Coaches, Trucks, Vehicles and a Brand-new Beverage line. Through our partners, we have access to the largest and most impressive workshops throughout WA and the capability of purchasing new vehicles or equipment for any long-term job.
Wyndcorp is majority owned by 2 Indigenous peoples from WA. (The Noongar and Nyamal groups.) The vision is not only to hire as many Indigenous people in WA as possible, but also to direct a large portion of its profits back into its Training and Outreach Programs.
With depots in 5 different locations in WA – Karratha, Port Hedland, Newman, Dunsborough and Perth, Wyndcorp enjoys prioritised access to maintenance, suppliers and parts. Until now, there has never been a certified Indigenously owned company that has such a large reach, and the technical and financial capabilities to complete any job, no matter the size, anywhere in WA.
Wyndcorp's focus is on winning long-term contracts and hires. We are not a day to day hire company. This enables us to offer long term jobs for the Indigenous community.
Wyndcorp safety management plans, safety features and equipment all meet the highest standards of any mining or government department requirements. All Wyndcorp systems are to ISO9001 standards.
Our entire vehicle fleet has GPS Vehicle Tracking Units installed and cameras are also fitted to all of our wet hire fleet. We believe that this, plus all of the other safety devices that Wyndcorp has invested in, make it the most cutting-edge fleet available.
Wyndcorp have an integrated and computerised software system, which enables complete management of our fleet and people. Our customers can view all of our equipment and required data at the click of a button.
This investment and many others have not only brought about an improvement in the safety and maintenance of our vehicles, but also greatly assists in our response times on passenger services or also in the unlikely event of a breakdown.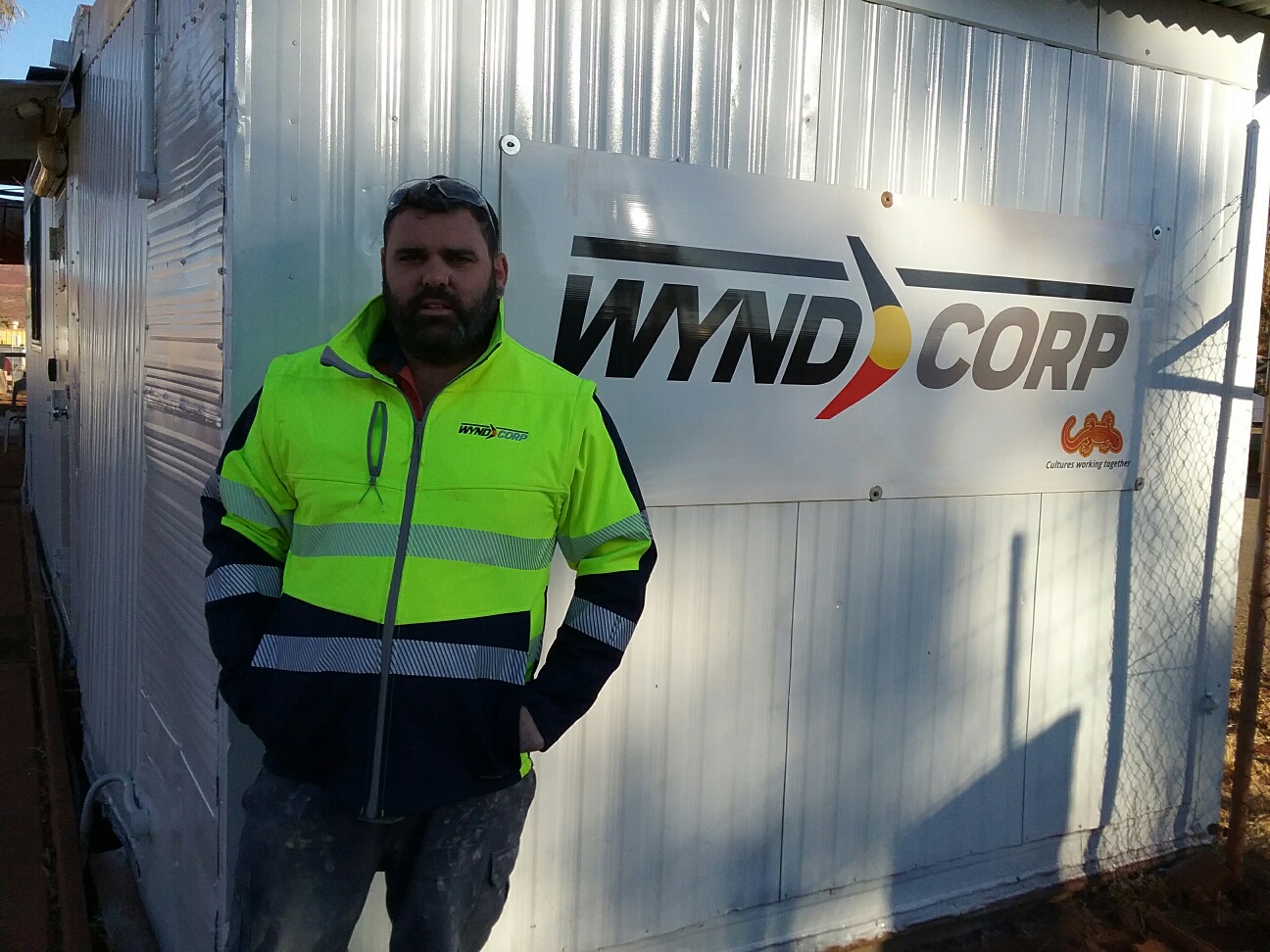 Wyndcorp's Capabilities and Infrastructure
Wyndcorp is striving to close the gap by providing professional hire services that as our motto says, promotes "Cultures Working Together".
Wyndcorp has strategically partnered with companies such as Northfleet and Coates Hire who boast fully equipped depots throughout Western Australia. This allows Wyndcorp the technical expertise to train our Indigenous employees to the highest standard at either a Wyndcorp, or one of our partner's, depots. Each depot has high spec Mechanical / Electrical Workshops, Spray Painting / Panel and Administration offices. These facilities are used to train new employees. Wyndcorp is also working to have its very own training depots at Port Hedland and Newman – Coming 2021 depending on the support we receive.